Glass World
January 29, 2011
His dark eyes pierce me,

slicing through my guard,

and he raises his hand in silent greeting.

But I turn away,

because I am fragile,

too many times refixed and reglued,

and everyone is cold and deep,

everyone is a liar and a thief,

and everything is glass,

so brittle and broken,

so much like people,

and even the bravest are shattered,

yet they are the strongest because they conceal it;

they wake up every morning facing the sun,

facing the music, the cycle, the chaos,

because life is chaos,

it tests us

and separates the weak from the strong,

for life is the unending cycle:

birth, hurt, love, death,

birth, hurt, love, death,

birth, hurt, love, death;

so why do we do this?

Why do we remember only to be forgotten?

Why do we forgive only to be hurt again?

Why do we live just to die?

Because we are strong.

Because we are surrounded by so much love

in this short life

that we must carry on;

We live

for these little wonders,

the laugh of a child,

the homecoming of a soldier,

the song of a bird,

the line of a writer,

in our glass world.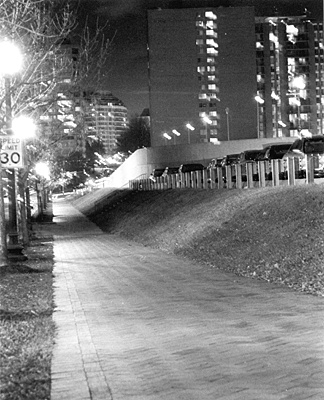 © Alicia S., Bethesda, MD