To T.J.
February 1, 2011
It seems as though
You've breached the
barriers of my heart;
I can feel the familiar rush
of something beautiful
about to start.

Not once has Your name
passed through my brain,
that a smile didn't
light up my entire face—
always involuntary,
I cannot keep it hidden.

I've yet to refrain
from stealing a glance
in Your direction;
Hoping that
eye contact
may win Your affection.

Often when You are near
my skin begins to tingle
in hopes of Your touch,
Because just
Your words
are not enough.

Tuned to Your voice
my ears seem to be,
Always straining to hear
Your sweet staccato speech;
It wipes my brain of any thought,
that sound to me so dear.

Like sugar on my tongue,
Your name
it tastes so sweet;
As soon as I utter those two syllables
a pleasant chill shoots
down my back and through my feet.

Filling my lungs with hope,
Your sweet scent
wafts through the air;
Bathing the area in Your cologne,
remnants of the fragrance
settle in my hair.

It seems as though
You've sneaked into my heart;
I am searching for Your face,
Longing for Your voice,
I crave Your touch and smell always,
And still I savor Your taste.

You've opened the doors
and walked straight in,
making Yourself at home;
And since You've made it all this way
I find it's only fair
that I make You my own.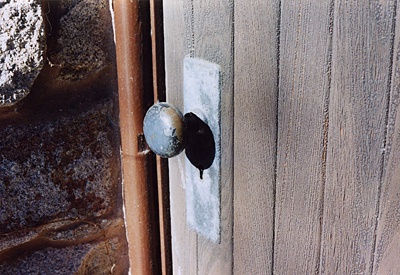 © Chris F., Pequannock, NJ