I Love You
February 16, 2011
Everynight,
she cries herself to sleep
praying and hoping,
he'll make a promise
he can keep.

And everynight,
while the town falls asleep
an angel visits her and says,
"Please do not weep"

She doesnt listen, and continues
her day, with a pain in her
chest..
that wont go away.

As the hours pass, shes wasting
her time, listening to thier song,
thats now just a rhyme."hold my hand" and never let go,
but now everythings forgotten,
this they both know.

Hee sees shes upset,this is true, but all he is thinking is,"Well what am i supposed to do?" She cries even more, as her heart breaks in two. She regrets her choice to try for chance two/

"Well than leave me!" He says, which she knows she cant do, its just something thats there when he says,

"I love you..."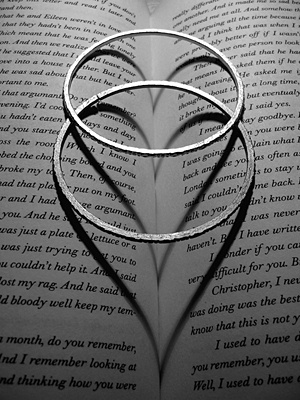 © Julia K., Old Tappan, NJ