One Person
February 16, 2011
Theres one persond in the world,
you tell everything to. Someone you trust, someone thats true, someone who cares

So much about you, who will always be there, not matter what they have to do. Like a guardian angel, sent from above, they rid you of pain, and show you
all love.

You admire them, in all they can do. And hope to one day, be that way too. They're your shoulder to cry on, no matter how many tears,

They listen to you, and understand all you're fears. So whenever your down, remember its true, theres one person in the world

You tell everything to.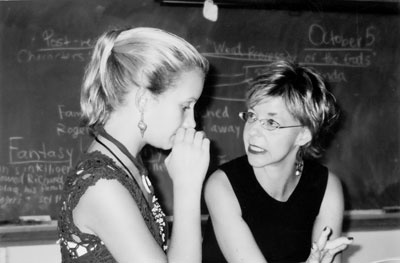 © Olivia L., Pompton Plains, NJ