Un-Explained
February 8, 2011
"We're done."
I thought back to the conversation we just had a few seconds ago,
As he walked in the opposite direction.
"What? What do you mean we're done? What did I do?"
He had looked me in the eyes,
Whispered, "Calm down."
And kissed me on the lips.
"Honey, you have to give me some kind of reason for this. You can't just walk out on me without an explanation."
He looked at me for a moment and then said,
"I've got to go. I'm sorry."
Those were the last words he said to me.
He didn't even explain one thing about our last conversation.
I began to cry, as I watched him walk away,
Until he finally disappeared.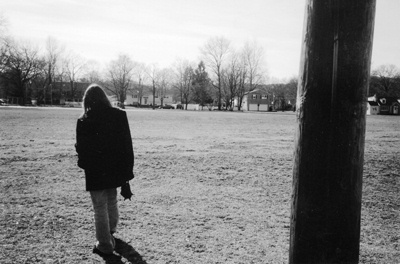 © Rosalie P., Pompton Plains, NJ