Sky's Wrath
February 9, 2011
A moment of absolute silence.
A tense, tight pause.
Not a sound, not a noise.
And then…it comes.
Thunder rattles the Sky and makes Earth reel.
Her sister, Lightning, dares opposition as she scars the Sky with purple, jagged spears.
Earth cowers in horror and shudders in absolute terror.
There is more coming; the Sky is not finished yet.
Sky sends forth the cursed offspring of Tempest and Fear.
An absolute monster, meant for disaster and terrible horror:
Cyclone.
Nothing stands in Cyclone's way.
Everything before him flees.
All who see him hide in fear,
Praying that he does not find them.
Cyclone tears apart the earth
With fierce anger
And violent, savage force.
No one knows when the Terrors of the Sky will end.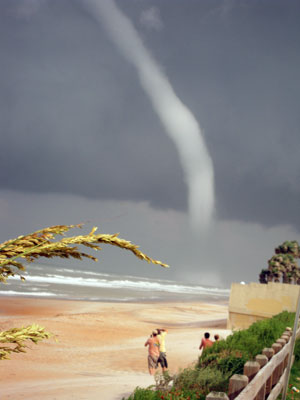 © Chris G., Phoenix, AZ