Tethered
February 20, 2011
The wind whips hair into my eyes and I blindly grab for another tree branch.
The Sun has been taunting me, slowly inching away, limiting my time here.
I need to be home soon, where I will be trapped inside cement walls while my mind struggles with algebra.
What use will those equations be later in life?
I look upwards, I'm almost to the top.
A bird flies by, flaunting the fact that it has no chain, not bound to the ground.
In my pocket, technology buzzes, trying to tie me back to society.
When I get home, my mother will ask why I didn't answer her call.
The sky is a glorious orange, blue slowly inking itself in from the edges.
If I could paint, I would try desperately to capture this image.
I have reached the top of my tree just in time to see the final goodbye of the Sun.
The wind wraps itself around me, and I laugh out loud.
Because at the moment, I am free.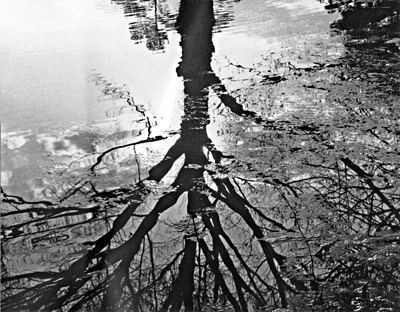 © Ciara B., Kennesaw, GA