No Matter What
February 15, 2011
No matter what you've done and reguardless of what you do,

I just cant turn my back on somebody like you.

From finding yourself, and losing it again,

I have never been a fighter but your much more then just a friend.

I'm no stranger to not fitting in in my surroundings,

I'd swim entire oceans just to save you from drowning.

I dont know if you know this, but this is how I feel,

when everything felt fake you were the only thing I knew was real.

Even though your messing up, I admire some of your choices;

Like how you distanced yourself from all the negative voices.

Even when you smoked those cigarettes in the house,

I was shocked how unafraid you were of getting kicked out.

You think that no one understand, and I've never understood that,

But I see all your insecurities come to life when you interact.

Now that you live so far away I worry you'll go further,

Sinking into the labels that you're given as a disturber.

Every time I start to think of you I wonder if its worth it,

I know the pieces of your past have become such a burden.

I pray you dont repeat the mistakes that have been made on us,

and that you dont want no one else to become all that became of us.

I hope you remember my existance when you begin to feel alone,

and understand that you're still welcome in your home away from home.

I promise I dont blame you for wanting to get higher,

I've been on that same boat steared by only my desires.

There were lines I'd never cross, but you're different in that way.

I was scared of losing everything, but you, you're not afraid.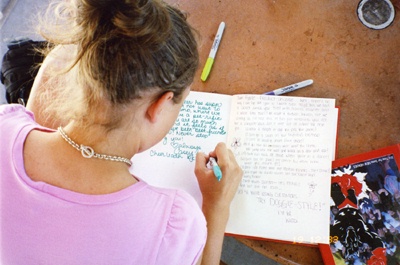 © Jessica S., Pheonix, AZ