A Love So Compelling
February 15, 2011
Makeup
Plastered on so thick.
Body so thin,
You look like a stick.
What you think is beauty,
The Almighty sees as sick.
Sit right there,
This message will be quick.

Whose love
Are you searching for?
All you'll get is sex
If you open up that door.
We both know that's
Not what you're searching for.
You're looking for someone
To adore

Everything
That you have to give.
But you won't get anywhere
With this life that you live.
The things that you're doing
Are addictive,
But there is One
Who can forgive.

All the love
That you crave
Is provided by One
Who conquered the grave.
To your sin
You'll no longer be a slave.
All you have to do
Is be brave.

Step out in faith,
Let His love lead you.
Love that compelled
Him to free you
From the sin
That He knew would ensue
Every little thing
That you try to do.

But from this moment on
You can be free.
Open up your heart
And you will see
That Christ's compelling love
Is all that you'll need,
For today, tomorrow,
And eternity.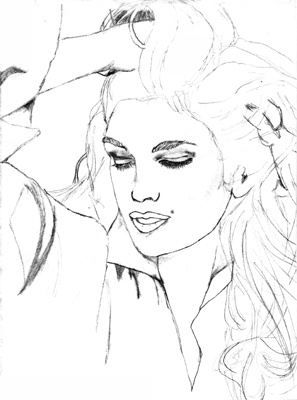 © Victor V., Strathmore, CA