So What.
March 2, 2011
So what if I'm different
or not like you
I'm discovering who I am;
to me this world is new.

I may not be to your liking,
but I love who I'm beginning to become.
And right now I'm climbing
up this desolate mountain.
I like to call it being a teenager
though I can't say I'm scared,
because I've got confidence on my side
and I'm mentally prepared.

I don't want to conform,
I was made to stand out.
You expect me to listen to your expectations of me;
but all I can do is doubt
That this is my...
reality

My wings are spreading
I'm preparing to fly-
but something is determined to prevent me
from touching that vivid blue sky.

It's pinning me down
Binding my wings
though I refuse to drown,
or become what they're trying to make of me.

Whatever my crime,
I refuse to change.
I would much rather serve my time
than do whatever you say.

You'll just have to deal with me.
Take me as I am, or leave me alone
I have the time to kill,
as you sit there deciding on how
to make me your clone.

But I am what I am,
And I'm comfortable with what you see
I won't give up my real being-
I WON'T GIVE UP ME.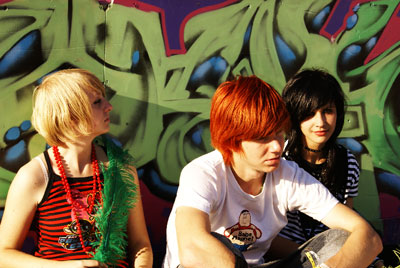 © Alina G., South Africa