Hang in there Soldiers
March 8, 2011
At birth you were easy to love
for you were an angel God sent from above.
When age came to a true test
your mothers did their very best.

Curiosity would peak here and there
sometimes your thoughts were more than you could bear
There were stages you had to grow
I can help you, just listen to what I know,

They still love you the same
but with growth disappointment came,
disappointment not in you,
but in some things you had chosen to do.

Now you've chosen to take a stand
step out of childhood and become a man.
They can't believe you've gone to Iraq,
counting the days until you come back.

Don't forget that prayer is must.
For it's in God and not Obama we trust
He'll bring you home, I have no doubt
if he takes you to it, he'll bring you out.

Just to hear the tortured hearts,
I will relay a heroes chart.
You know the marines are built to part
every two they deploy to be smart.
In preparation they do train,
every soldier to be claimed.

Come march , the soldiers did arrive to impart
relieved information from the army so they could depart.
Sons and daughters, you have our admiration, respect, and pride
but our fear for your safety we cannot hide.

Being out there got to be rough
just not being here is even tough.
Whatever it is that you're going through,
hang in there soldiers, the U.S loves you.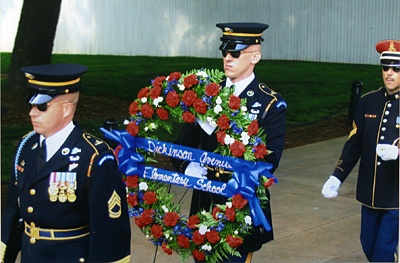 © Alejandra D., Milford, CT