Whos That Girl?
March 5, 2011
Who's that girl, that girl over there, the one who's hurting, a heart she cant bare?

The one with the tears, dripping down her face, the one who's life, is falling out of place.

The girl with no answers, who feels completely gone. The girl who wishes, she could move on. The girl with the sad look in her eye, that lets you know, she feels like shes about to die.

The one who can no longer even say hi, to the boy she once loved, cuz he turned out like every other guy. Who's that girl, who's giving up on the rest, cuz shes convinced, no ones the best.

Who's that girl, i really must know, cuz the ends almost here, and i cant let her go. It must be hard, to handle all that stress. Who's that girl,

Take a wild guess...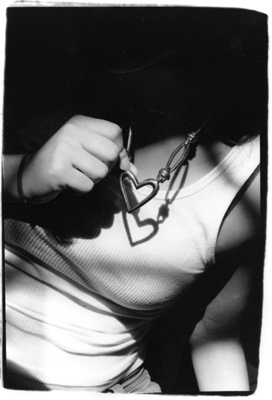 © Julia R., Bethesda, MD