My Mistake
March 14, 2011
It's broken...
...shattered.
My world,
my heart, my very
essence,
has disintegrated,
blown up in smithereens.
It's as if
all my life has
been a dream. A sweet, sweet
dream.
Devoid of heartaches and pain,
filled with many
shades of pink, pink
silk.
Now,
I've awoken into reality.
And I don't like what I see.
People crying, the scents
of death in the air,
salty tears making dirty tracks down forlorn faces.
And kids, oh, the kids.
Stomachs growling from empty stomachs,
parents nowhere to be found.
War, millions dead.
Our father's, brother's, son's, and uncle's fighting
a greedy man's war.
Greedy for world dominance.
And it sickens me.
To think that our world is in tatters,
coming apart by the seams.
It's unfathomable.
Mother Nature cries out to us for help,
but we ignore Her, choosing instead to kill
Her children, the tree's.
She extracts revenge by the three-fold.
Earthquakes, hurricane's, tsunami's.
We feel sorry for a while...
...but we move on.
No longer caring.
Not stopping to think that
what we do today affects
tomorrow.
That was my mistake.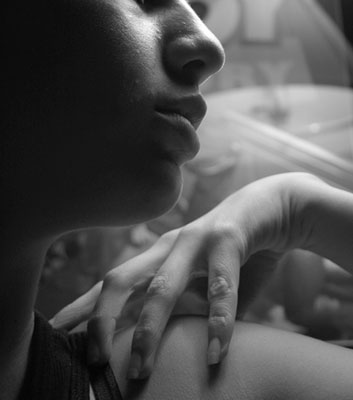 © Rebecca B., Santa Clara, CA