Brooke's Sunset
March 22, 2011
You know something is wrong
when you walk through the halls and everyone is crying.
Everyone is wearing yellow, her favorite color, just for her.
Your usual loud, laughing day
is filled with sobbing and tears.
You can't seem to get through your head that the wonderful person in the pictures around you is actually gone
You can't believe that the person who brightened your day won't be there anymore.
You can't believe how big of an impact she was on the entire town.
But most of all you keep thinking of what a great person she was.
She was friends with everyone and always has something nice to say.
She could make the best of any one's day.
She had such big plans for her future.
A determined student who wanted to help others.
I cry for days on end.
I know I am better off than some.
Her sisters walk quietly down the hall. Her best friends at their sides sharing her love.
We can't help but wonder if the beautiful sunset, the day after she died, was a sign, assuring us she was alright and not to worry.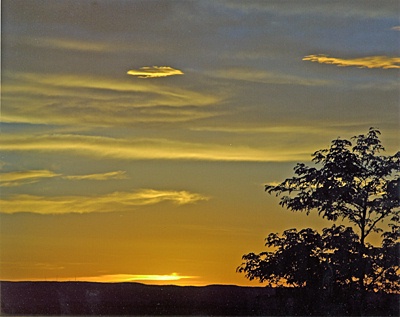 © Elizabeth B., Wichita Falls, TX