Who Do You Say That I Am?
March 23, 2011
You say that I am smart
and you say that I have a really big heart.
A heart for family and friends,
A heart for all life's turns and bends.

You Say that I am marvelous
and little do I fuss.
Mostly smiles and few tears,
brave with only some fears.

You say that I am trustful
my end of the deal I will always pull.
You can count on me,
no matter what the favor be.

You say that I am unique,
something different I always seek.
No one is the same,
Everyone has their own life game.

You say that I am a good friend,
a helping had I will always lend.
I can always be your crying shoulder,
no matter how big the boulder.

You say I am a leader, head of the pack,
I always look forward and never look back.
I keep my chin up, and head held high,
I take my time, not to let the world pass by.

You say I work hard
and my grades show that on my report card.
I earn what I get, and get what I earn,
and try my hardest everyday to learn.

You say that I guide you,
I'm in everything you do.
Always there to help out,
No matter what the problem is about.

You say I am beautiful,
deep in my heart and soul.
I try my hardest to stay strong,
and try to do right, not wrong.

You say I am perfect, in your eyes
although maybe not to the passer-bys.
I will always be yours, you will always be mine,
and our love will grow like a winding grape vine.

You say I have a knack for writing poems,
it allows me to let loose and be free.
My hand swiftly moving across the page,
just like a dancer would move on a stage.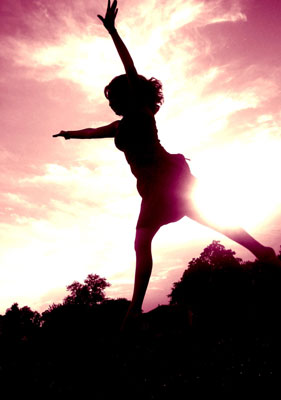 © Martha V., Morton Grove, IL