Final Revenge
April 14, 2011
You who falsely
vandalize my name,
who talk the walk
behind my back,
who ****** around
for fortune and fame,
and a heart
you surely lack;
i Am of
no lesser brain,
I suffer from
an endless pain,
so
revenge
is my last
and final game.
spark
a desperate rage
in the youthful eyes.
make
them into Hateful names,
and shatter
all there pride.
Life's Upside
Down When
You See The Devils
In The Sky,
Drag Me
As I'm Down,
See How High I Rise,
Despise
All Negativity,
Forgot
All The Lies,
Because
I Forgave Divinity,
For Giving Thee
The Life
That Was Given to Me.
Born Free
Paying my Tolls
Crashing Over Obstacles,
Fighting These Optical
Illusions
A Mindless Confusion.
I'm The Loser
That Always Wins
Therefore
I'm Never Losing.
Proving All Is Easy,
When The Mind Is Right
And The Heart Is Free.
Believe Me,
I Know What I Know
Because I Was Shown,
Now I Wish
To Slay All Hate
And All Power
Over Thrown.
Alienating
Alienation
Means They Become
The Unknown.
Define Your Higher Power,
The Truth Will One Day Be Known.
If It Isn't Written In The Stars
Or Written In Her Eyes;
Then Hang
My Wicked Soul
And Vanish
My Dreaming Lies.
Whether You choose
To Believe
It All
Depends On Choice;
There Are The Followers
That Deceive,
Who Heard
The Devils Voice.
Envy Is The Sacred Tree,
That Gave The Empty Knowledge.
Deadly
Is The Knowledge
In The Hands
Of The Violent.
Defiant.
The Route
To The Worlds End,
Peace Be To Those
Who Witness
The Final Revenge.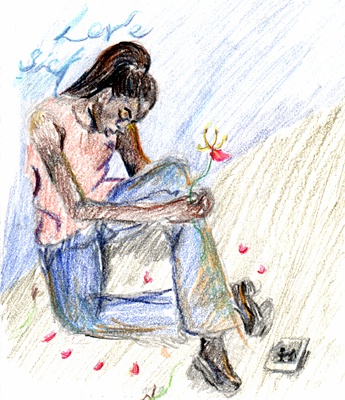 © Sherell B., Philadelphia, PA