Grey Skies
April 20, 2011
I'll find a way
throughout the day
As drama
comes and goes,
and Everything
begins to race
through a city
with many roads.
my mind at night,
I begin to fight
until I fade away,
And only in my sleep
have i become
This invulnerable display.
Slowly I fade,
I fade away
into my secret
twisted fantasy.
Some times
its as sick as sex,
drugs, and profanity.
some times even
the space coroner
comes to examine me.
or abducts me
to his present,
as I leave
my bodies presence,
and we soar
the constellations,
only to recover
stolen revelations,
these hidden places,
stuck in this room,
with extraordinary faces.
beautiful faces,
all the same.
one by one
they tell me
there name,
they do not
laugh,
they do not
cry,
they do not
hold
any emotions inside.
They tell me
in hymn,
That i am the one,
That when they come,
to never run.
I've asked what are you?
and they held out there hand,
They said,
I was what you are,
and soon
you will be what i am.
They told me I'm special,
that to them, I'm different,
that there are those
who will run
and there are those
that will listen.
They'll tell your crazy,
that your extremely insane,
That you don't amaze me,
it was only just a dream.
so it would seem.
They told me no worry,
Blessed are those
who believe.
They put this device
to my heart
and told me i was strong,
And then they pointed to the stars,
As to show
I'm never alone.
They faded away,
I felt this pain,
that i have never known,
I wished I could stay,
That they'd take me away,
but i woke up
back at home.
Disowned
among all
these ugly people,
I will always
and forever
be
alone.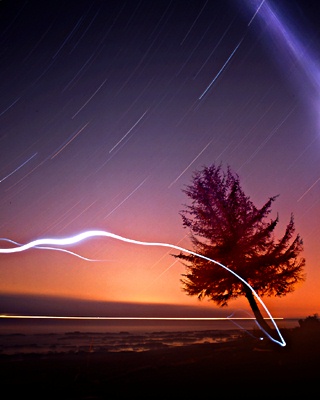 © Joey M., Spokane, WA