The Burial Ground
April 24, 2011
I roam around the deserted land that used to be my kingdom,
My love,
My life,
My everything.
The ruins dart into my eyes,
Tormenting me,
Of all it used to be.
The memories project from my brain
Through my eyes,
Resurrecting onto the burial ground of my past.
The swing hanging by one chain,
Used to be my wings.
Patchy and arid, the field
was a new canvas every day.
The rusted over jungle gym,
Raised me up to see the brink of the sky.
Each inch that surrounds me,
Revives a better time,
When ecstasy was everything that came in and out of you,
When the sun's plummet never meant the end,
And when summer was every season of the year.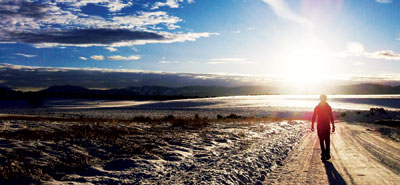 © Brendan P., Carbondale, CO