People Like Them
May 7, 2011
If you look closely,
in the busy streets and empty coffee shops,
you'll see people like them.
They're not easy to spot,
their differences not neon signs,
but just bright enough.
The way they walk just a little bit slower,
to look at the things others don't.
The way they talk just a little bit bolder,
pointing out things you've never sought.
And if you look closely,
you'll see the bird on their shoulders,
though most people won't.
People like them,
they change the world,
thought by thought by thought at a time.
And people like them,
they leave an imprint.
Unlike the rest of us,
just passing by.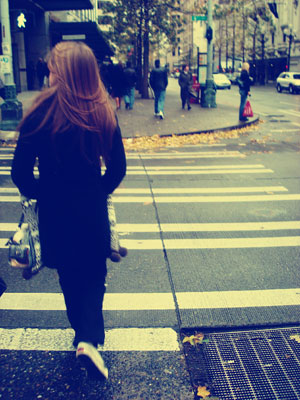 © Adria O., Edgewood, WA