I Wear a Mask
April 30, 2011
I wear a mask,
Day in, day out.
Soaked in smiles,
Molded with glee,
My mask is crazy,
Confident and beautiful.
She knows no fear.
But what of her,
Beneath the mask?
Who is she?
No one knows her,
No one seems to care.
Her face is soaked in tears,
Molded with sorrow.
Polar opposites,
My mask and I.
Water and oil,
Forged into one
Yet separate all the same
Day in, day out,
I wear a mask.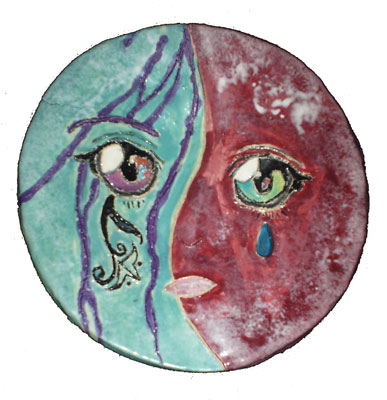 © Angel V., Tecumseh, MI