Does he?
May 11, 2011
My head swells with confusion,
And swells with utter disbelief.
Why would he send me fake signals?
He always showed me,
Made me think,
Made me believe,
That He loved me.
Does he..?

He tricked me,
He laughed with me,
Shared warm tears with me,
Shared his inner, deep, dark feelings with me,
Why would he make me think?
Why would he make me want him?
Does he...?

I talked to him,
Even laughed at his non-funny jokes,
I shared my thoughts with him,
I shared my life with him.
He was a HUGE part of my life.

Everything has changed since last year,
Everything is different.
We no longer talk,
I talk in my head.
We no longer share the same sadness;
I go through it alone.
We no longer are a part of each other's lives;
I had my own long, windy road to take;
And he would be taking his alone.

He brought me flowers,
Wrote a love note,
Touched my soul,
Shared my laughs,
Kissed my lips.
Today was a wonderful day, full of new surprises, and i don't have to ask myself anymore...
I know that he DOES love me.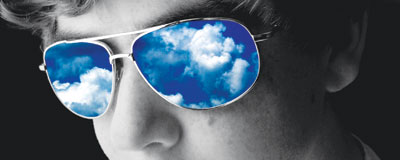 © Joseph B., Mesquite, TX