In His Way
April 15, 2011
She didn't know
If he knew
What it did to her
Every time
His eyes, the color
Of sweet
Melted chocolate, met hers.

Nor did she
Know if he
Felt even a glimmer
Or a fraction
Of what she felt
When he
Took her hand, in his.
But she did know
That the smile
He gave her when
He was up
There on stage was
Full of love
And that he did love her
In his way.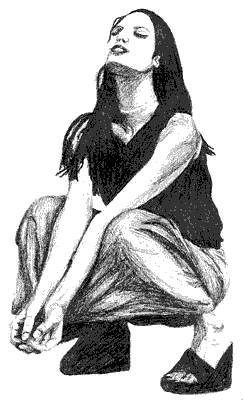 © Andrea S., Oakhurst, CA