The Weight of the World
April 26, 2011
If the building were
to crumble down on
me
and all the different
people were
to piled on top of
me
and all their voices were
to wrap around
me
like sheets covered in
needles and broken glass and teeth and
coins and forks and pencils and
they were all different colors and
they were all shouting and
they all scared me,
I'm not sure what I would do.
Initially I might scream.
I might take a day to cry.
And then
I might begin to dig myself out of the rubble.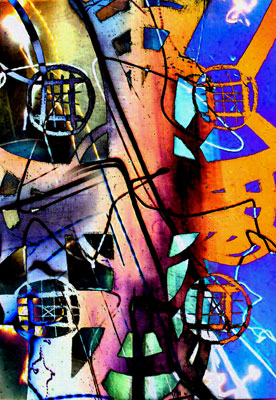 © Caitlin D., Tyler, TX