Demons
April 4, 2011
There is a demon ever before me. He is taunting me, willing me to come fight him.
There is a demon behind me also. chasing me, driving me ever forward towards the first.
He too cries battle but in a differant way. He reminds me of past failures, past imperfections, past regrets.
The first listens to the last and simply echoes his cries in reassurance that my failure will come again in my attempt to defeat him.
My battle weary mind believes them. I will never be successful in anything. I will never know the joy of victory, or join in the shouts of a well finished battle.
Instead, I will only see the taunts of the demons and face more defeats until finally, at last, they move in for the kill and I feel the sting of death.
No one will mourn the loss of this soul. It wont even really be a loss. Only the demons will remember me as they close their eyes and relive the great enjoyment of my torture.
They will doze in the warm sun. Their stomachs bloated by their recent kill. My bones will lie bleaching in the sun.
Oh what an utter waste! Well.. maybe not.. They had their fun. They tasted the sweet smell of victory while all I ever tasted was defeat.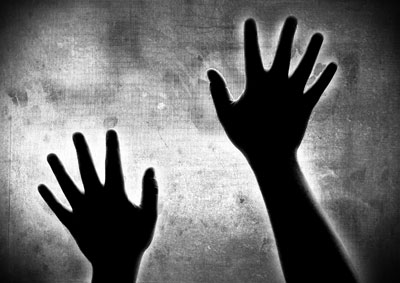 © Andrew F., Lake In The Hills, IL