I found your wallet
MAG
April 26, 2011
You left your wallet under our
kitchen window
Which you pounded on
And screamed at
Late last night.

You have no license
And no cash
Which strikes me as strange.
All I have in my wallet,
In a small zippered container on the back,
Is twenty-five cents,
Two smashed pennies,
And a Euro.
You have four credit cards.
Two are business platinum
One is regular platinum
And one is gold.
Why do you need two business
platinum cards?
Who could need four credit cards
But no debit?

There is a picture of you and another man
Full size
You are wearing a striped polo
And your fly's undone.
You and this other man are smiling
It doesn't reach your eyes
So you mostly look terrified.
It is not a good picture.
I wonder why you kept it.

There are smaller photos in here
Of a pretty blonde girl.
You look much too old for her.
Perhaps you're younger than you look.
Perhaps she's older.

You have other cards in here too.
A JC Penney credit card
A Blockbuster card
A Quiktrip card.
You buy clothes
Watch movies
Go to convenience stores.
So do I.
So why do you terrorize sleeping
neighborhoods
And I don't?
What causes that?

My wallet is not like yours.
There are no credit cards
And only one photo of my younger sister.
I have AAA, insurance, Social Security,
Health department, and library cards.
How is it that I'm 14 years younger than you
Yet my wallet's much more mature?

There is an inner sanctum to your wallet.
There is a Bank of America card
With personal numbers on it.
I'll put that away.

In my wallet are papers like yours.
One has seven numbers on it,
Separated with a slash.
I don't remember what they mean.
There's a receipt from a frozen yogurt run
And a slip of paper with a website on it.
Nothing important.

The last thing in your wallet
Is a crumpled, folded, very old
Post-It note.
It looks like it has an eight on it,
But when I turn it like it should be,
It becomes infinite.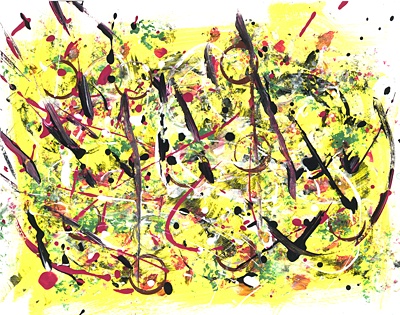 © Jeaunice B., Conyers, GA