I Remember When I Was Young...
April 26, 2011
I remember honeysuckle on a summers day,
the feel of sun on my tanned skin,
green grass smells and sea-salt in my hair,
and how did I manage to forget?
I remember winters like dongeons crumpling from all sides,
the layers of blankets over fire-places just to stay warm,
tumbling snowflakes from heights beyond my reach
so how did I ever forget?
I remember springs filled with hope,
tulips and orchids fill the house with their beautiful smells,
how nice it feels to finally walk into the warm arms of the sun,
and why did I forget such a thing?
I remember the fall of leaves in autumn,
how each one tumbles onto earth to fill up the spaces we didn't know were gapped,
the weather changing so slightly we don't even realize it when we put on jackets,
but why did I forget in the first place?
I remember the time when my skin was as youthful as a baby deer,
when my joints could move in all spaces,
and everything was so new, even the seasons.

I remember a time when I was young.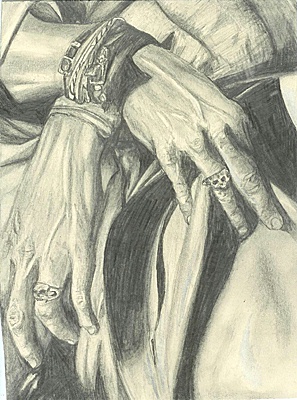 © Angela K., Kansasville, WI