One Minute
May 22, 2011
You turn towards me,
An equivalent of three seconds,
In which three things happen:
My knees go weak,
Mouth goes dry,
Heart skips a beat.
I know you know this because,
Next you lean in to kiss me,
Resulting in:
Fireworks in my brain,
Multiple heart attacks,
And desire for you that cant be tamed.
When I remember to exhale,
You chuckle,
You know me too well.
Looking in my eyes,
Whispering the words you love me I:
Melt,
Die,
Revive,
And repeat them back.
Meanwhile only one minute has passed,
And I wonder how you keep me alive.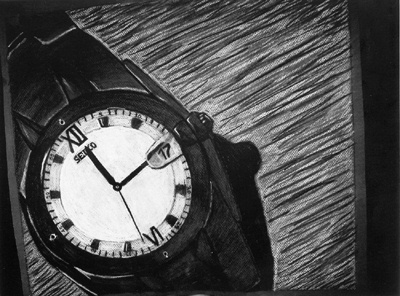 © Rachel U., Danbury, CT