The Blue Sunny Sky
May 23, 2011
You say no matter what we'll make it through
That whatever happens, the sky at the end will be blue.
If all of the world around seems dark,
just remember the place on your heart that I mark.
Try to see the bigger picture, the good and the bad,
and remember the things that make you happy, not the sad.
And never forget I'm here by your side,
I'll be holding your hand and I'll be your guide.
The bond that we share is ever strong,
and through all thick and thin, right and wrong,
We'll always be friends,
for there is always a blue, sunny sky at the end.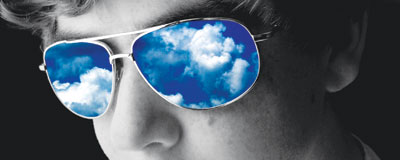 © Joseph B., Mesquite, TX