Angel: The Life of a Loved Dog
June 10, 2011
Crunch! Crunch! Crunch!
When I get up in the morning I eat
Disgusting dog food that my owners feed me
But afterward I eat a delicious, delightful dessert
I will be let out after I do my business

Click, Clack, Click, Clack!
My paws trot across the floor
As I am excited to be out and see the gorgeous house
"What can I do today?" I think to myself
As I wander around the house in search of something to do
"I've got it!"

Sniff, Sniff, Sniff
I wander into the kitchen where my master is settling down to eat
"Maybe I should sit beside them to see if anything drops!"
While they eat that crispy, chopped chicken
I put my little feet on their legs and paw at them to get their attention
They tell me to go away but I know they don't mean it
They adore me
Why would they want me to leave?


Thump, Thump, Thump!
After I, I mean they finished eating
I go to my comfortable cot to relax
And occasionally tend to do a little scratching
I can't help but scratch at my sensitive skin
I have a condition that I can't control

Click, Clack, Click, Clack
I go back to my pen to be put up
So I can eat once again, that disgusting dog food
That my master insists I have to eat
But on the bright side I will get a delicious, delightful desert
As I fall asleep, I can only imagine what tomorrow will bring.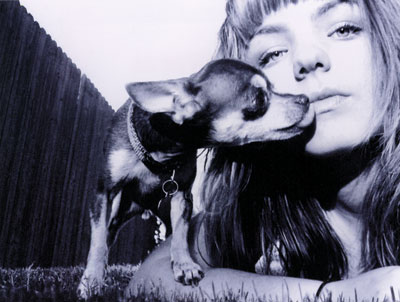 © Samantha S., Flower Mound, TX