Hero in a Box
May 25, 2011
I craned my neck,
trying to catch a glimpse
of my knight in shining armour.
I knew he would stand
strong and resolute,
his uniform pressed to perfection.
His medals would shine
as numerous and as beautiful
as the stars in the sky.

I strained to imagine
the faint smile
he would have on his lips,
his laughter threatening to escape.
His eyes would sparkle,
endless blue pools,
enticing me to jump in,
welcoming me to come and play.
I felt his warm touch
and heard the voice
that had chased away my fears
so many nights.

Then he came,
separated from me with a barrier
of red, white and blue,
hoisted on the shoulders
of men dressed in black.
His fellow men stood at the ready,
a look of grim determination
etched on their faces.

I knew he must have looked
just as I remembered him,
fearless and kind,
with rosy cheeks added
for good measure.
And when his box was
dropped into the earth
with a resounding thud,
and a stone of grey
lay above his head,
I couldn't help but realize
I got exactly what I wanted
for Christmas.

A hero.
My hero.
My hero in a box.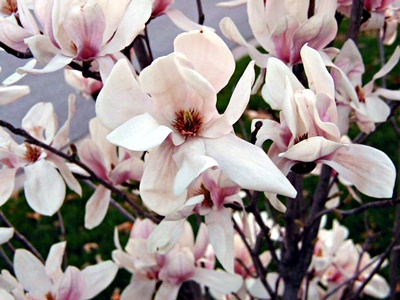 © Brad H., Lemont, IL