Ode to Rachel
April 6, 2011
Ode to Rachel

You, Rachel, are there,
across the distance, standing in the crystal clear air.
You leave everyone you meet dumbfounded
with your knowledge,




strength,






and unique personality.

Your silky, brunette hair falls perfectly in place,
your perfect skin glows like sand at the beach,
and your mouth speaks words of
radiance, wisdom, encouragement,
and the best advice comes out of it.

You are the one everyone
should look up to.
Your vibrant feeling rubs off on everyone around you,
and sparks of inspiration gleam in your presence.

You are greater than the sun,
Your eyes as clear and as bright as a diamond
Create radiant beams with a luminous glow
that seem to brighten anyone's day
in the cloudiest or foggiest of times
like a flashlight
leading a crowd through the dark.

A rose can't signify you.
You have beauty on the outside
and inside
that a rose doesn't have.

You can't be compared
to an inadequate thought.
You make so much
out of everything you do
during every second of everyday.
You create so much potential
out of the simplest of ideas.

A world without you
wouldn't be a world at all.
It would be such a depressing place;
No one would want to spend a second on it.
If everyone was just like you,
we would finally have peace on earth.
This world would have brighter days,
nights with a shinier moon,
and everyone
would have a life full laughter.
And it would be
ALL
BECAUSE
OF YOU.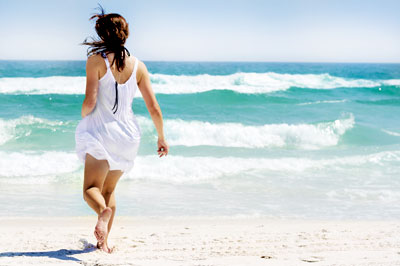 © Rebecca B., Marietta, GA