Empty
May 26, 2011
It isn't hard to get in.
No one cares now.
There's nothing left to steal.

Walking through the now empty hallways,
my footsteps send hollow echoes through
the hollow home.

But it is not a home anymore.
Not to anything living.
Hardly anything dead.

My imagination conjures up the images,
her favorite painting hung there,
we would eat dinner and share secrets here.

But not anymore.
They are just images.
Oh, how I wish they were reality.

The lighting seems to assist the feeling,
sun slithering through cracks in the walls,
dust watching, somberly dancing in the air.

But I do not join it.
I cringe from the sunlight.
It reminds me of before.

I allow my heart to reminisce,
of all the memories I have kept,
jammed up in too small spaces.

But I have no other place to keep them.
These things that bring heart ache.
I hate them.

Eventually I drag myself back down the stairs,
past her empty room,
that used to be not so empty.

But I do not look inside, I do not look back.
I reach the door, swing it open.
Leave, and swing it shut.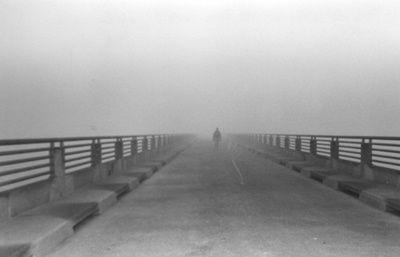 © Becky G., Westville, OH