LOST FIRST LOVE
May 27, 2011
When I came out on the moon....
I never thought that I would win a heart.
You see the human far away....
From all the changing shapes.

But when I saw, and when I stayed,
Through all the changing colors.
I though all the happy days,
Would pass between.

I, crazed at a sight,
Struck friend and foe to the ground.
And when returned to me,
I saw a love of hate.

When I restored came out to greet,
The pretty face I missed.
It appeared to change, and gaze and look,
Away, far off from me.

I saw the burning light grow dim,
And anguish turning to hate.
I saw the twinkle of an eye,
And tears that gave me pain.

I saw a rose of purple pink,
Rushing in the light of day.
But never did I see the ones,
I miss now to this day.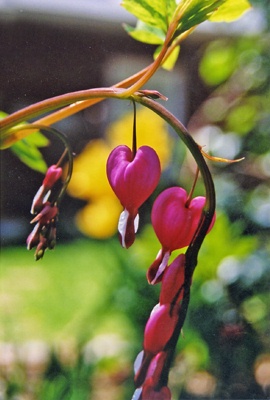 © Sophia E., Wilmington, DE