If Only For A Moment...
April 14, 2011
I Wait
For the Day
That Will Never Come,
So I Get High,
Till I Get Numb.
Numb Is Me
Numb Is Free,
Numb Is The Day
Without Having To See.

To See All The Pain,
The Fiery In My Eyes.
To Hear All The Echoes,
Each Time
When The Lonely Boy Cries.
Alone, He Dies, Slowly Inside.

Waiting On Time
He Rhymes
The Misery That Divides Me
To A Misjudged Sense,
Your Mind Creates
A Silent Hate
But Obvious False Pretense.
Intense,
Feelings All Have Left,
He Swallows His Pride,
No Regrets
Takes A Deep Breath,
The Dragons Smoke,
Enters His Lungs,
Which Deprives His Hope,
Of Ever Feeling Young.

He Dies With Each Smooth Kiss,
He Becomes The Wise,
Every Time The Fire Hits.
Falling Upward In the Sky,
Traffics Slowed Down,
Only One Thought On His Mind.
If Only For A Moment
This Happiness Becomes,
Then Whats Worse
The Pain Or The Drug?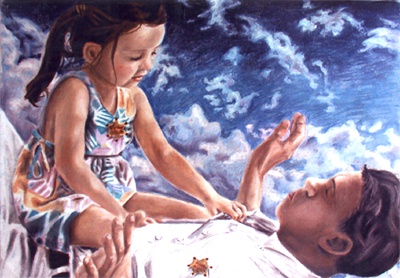 © Meg Sullivan, Andover, MA