Daddy's Little Angel
June 27, 2011
Daddy's little angel
Was perfect to him
From the moment she was born,
With her ten tiny fingers
And her ten tiny toes.

The first time he looked
At her precious face
Was all it took to have him
Wrapped around her finger.
Those delicate eyes gazing up at him
Would have him under her spell.

As a little girl,
Daddy could always make it better.
Daddy's hugs always made the pain go away,
From a scraped here to a broken heart
And everything in between.
Daddy was always glad to ease the pain
From his little angel.

"Please Daddy" always worked
No matter the age.
He would do anything to make
His little angel happy.

As every day went by
He watched his baby
Change into a lady,
Hoping that she wouldn't leave him behind.

As the years went by
He dreaded the day
That his little angel would say goodbye,
But for Daddy's little angel
Goodbye would only be a little while.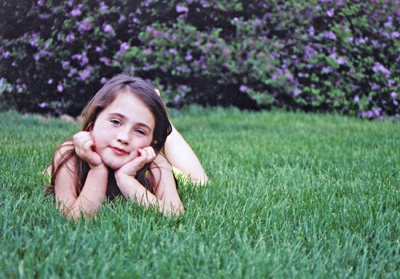 © Brittany S., No. Platte, NE