Smile
June 29, 2011
I put myself back again.
I search for my place and stay there.

I told you what I thought.
That's all I have to say.

Now I'm nervous.
You felt the same way.
A while ago.

I put my headphones on, I begin
To search again.

For some lyrics, or some beats
That can consume me.

I'm spiraling away.
I'm watching it all happen.

You stay on earth.
Chasing around some,
Other girl.

I want to go back.
To all of my old feelings.

Now, they're like a favorite shirt
I've outgrown.

A favorite song, you lost.
You don't know any of the words.

Currently I sit, on an old bench.
You sit next to me.
Smiling away.

Your unpredictable heart
Has got mine skipping.

And you say it's all my fault.
I think it's all yours.

Speakers cover my ears.
Some indie band drowns my thoughts,

My eyes are all over you.
She says you are
Melt in your mouth gorgeous.
Well, what does that mean?

Is it likewise?
You've forgotten all about me.
Is she prettier?

Why am I doubting myself?
You're the one to blame.
For all my troubles.
I still like you.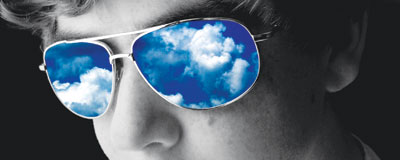 © Joseph B., Mesquite, TX