Disappearing road
July 4, 2011
The leaves are showered
with the suns beaming rays,
and while the trees rustle against the wind,
I stroll past the blooming bushes of roses.
But up ahead, as I slow down my walk,
flowers start to wilt,
and as the leaves shudder
the wind paves through the branches
of the silent trees.
I stop, and turn around,
wanting to go back.
But I cannot.
The leaves under my feet crackle,
and the suns light is sheltered
under blankets of clouds.
I trip over a pebble,
and fall.
I look back at the road I had travelled,
barely visible and bright.
I reluctantly shift my gaze towards
the gloomy road ahead,
shivering as the wind ruthlessly pulls my hair.
Instead of getting up,
I remain grounded,
waiting.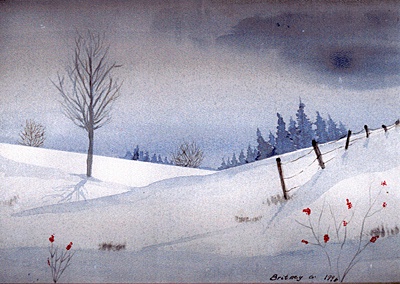 © Britney G., Green Bay, WI