White Walls
July 14, 2011
White walls
Corner me in,
I didn't lose,
But I'll never win.

The blood,
Was all over the floor,
I don't remember anything,
Besides the door.

I was lucky at first,
No one thought it was me,
I didn't either,
How could I kill my whole family?

Then they found the gun,
Covered with my DNA,
I went to trial,
They thought I was insane.

It's not my fault,
I tried to say,
I can't remember,
Anything.

I loved them,
I loved them all,
Now I sit in this room,
Cornered by white walls.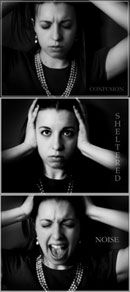 © Michelle B., Blairsville, GA