Follow
July 20, 2011
Who are you, who am I, who is right who decides?
A stream flows connately who am I suppose to be?
If I swim upstream be different go agents ordinary?
Just be me why does it cause a ripple, and a part?
Sharks descend the stream flows again.
What if the stream should follow a different way?
What if it should change but then you say, maybe I am going the wrong way?
Where will it flow in what direction are they to go?
All I know is where I want to go, in what direction they go is not where I want to go.
And I will swim however slow I will not follow they can't make me go.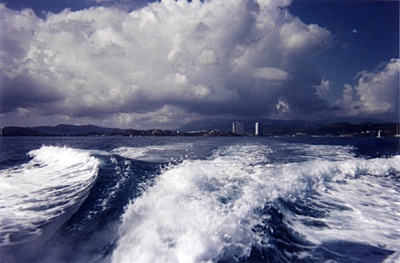 © Jenn T., Dover, NH