There is Nothing Now
July 19, 2011
She pulls the hair out of her head.
She cries in agony.
The pain is tearing at her heart.
But she is satisfied.

Can she not cope with reality?
Does she always fly away?
Can she never live in the present?
Does she have to be carried away?

The one who once was peaceful,
she cries out now in pain.

Never does she see
the people who adored her;

Who now sit in pain
watching all they see.

The steady mother
close at hand.

The father
ever patient.

But nothing touches this throbbing mass;
The twitching body.
Her heart is an unmovable stone.
There is nothing now.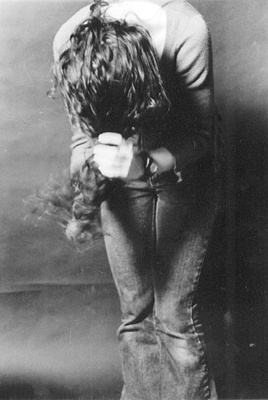 © Cerys W., Marblehead, MA