Distance
July 15, 2011
We were shoulder to shoulder
And chest to chest
But you would never let us
Be heart to heart.

If I took a step towards you,
You would take 2 steps away.
You kept pushing me away
And keeping me in the dark.

You said you loved me
And you said you cared,
But how can I believe that
If you never showed it?

I thought I could break down
The wall you put up,
But that wall just kept growing.

Were you afraid of what would happen
If you let me in?
Or did you simply keep me around
To say I was there?

You never let me close,
So why did I keep trying?
Because I thought I could be the one
To make everything all right.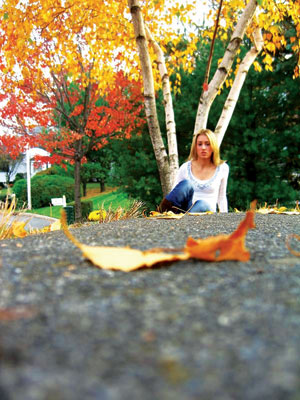 © Stephanie F., Garnerville, NY