The Truth
July 8, 2011
Life is passing by, but I am lost, stuck still
With every day that passes, I slowly lose my will.
Tomorrow might be better, but I have lost the hope,
So I will keep on living, and find a way to cope.

I sit and look at pictures, of what I missed out on
And when I see their faces, I cannot stay as strong.
I may have a family, and yes maybe they care
But deep down inside me, I want to be back there.

Don't see me as selfish, and please don't call me rude
I just don't belong here, and I feel like I am nude.
I am a different person, I wasn't made quite right
And maybe thats the reason, I don't put up a fight.

I know that I am lost, I know that I am hurt
But i was never found, or assured I wasn't dirt.
So tell me that I'm f***ed up, tell me that I'm dumb
I have my ways of dealing with what makes others numb.

So if life is what you make it, you better make it good
Live it up and drink it down, don't do what you should
I wish i had that option, I wish I was that free
But my purpose isn't that, it's simply to be me.

So when I see a baby, or when I see a dad
I'll still think of those old times, remember what I had.
And I will still worry about what is already gone
And maybe if I looked around, I wouldn't be the only one.

Maybe this makes no sense, it is all out of line
But when I look back on it, I'll think it looks just fine.
And if someone should like it, if they can read my rhymes,
They might also feel, what I feel all the time.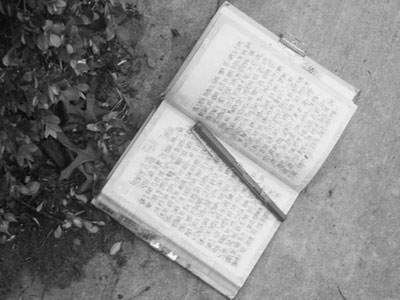 © Quinn B., Lubbock, TX