The One-Hundred Meters
August 12, 2011
My hands on the ground before the line,
One knee in my chest, the other in the ground.
A ribbon to be won; maybe to be mine.
BANG! The runners and I, we start with a bound.

All the girls in front of me are larger, only in height.
My legs kick into high gear.
And all those taller girls are out of my sight.
Three syllables, my name, are all I hear.

The finish line quickly approaches,
And I run faster, as if I am running from my Death.
"You won! You won!" I hear from the coaches.
I receive my trophy all out of breath.

The one-hundred meters are done.
The trophy, oh how it does gleam!
For the girl's team, this is what I won.
A glance to the stands; my eyes meet smiles that beam.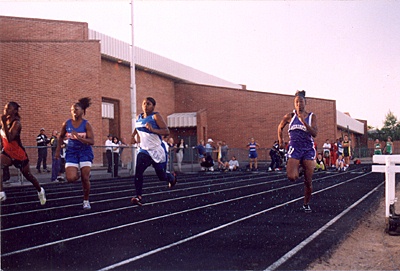 © David I., Phoenix, AZ