What does it feel like to lose a dream?
August 15, 2011
I'm a dreamer, trust me I would know,

Let me tell you how it goes.


First you lose the will to achieve,

Then you lose the hope to succeed,

Eventually you lose the will to breath.


You are suddenly consumed by an over-bearing depression,

Which eventually turns into hate and aggression.


Hate for everyone else in the world,

Every person, every animal, every boy, and every girl.


And just when you think this is as bad as it will get,

Something happens which you will never forget.


Suddenly the only person you hate is you,

And there is nothing you can say, and nothing you can do.


Nothing that would cause the hate to go away,

Instead it gets stronger every day.


And suddenly, you are left alone,

To a point where you can't feel comfort in your very own home.


When looking in the mirror causes disgust,

Because you've lost all belief in yourself, all the hope and all the trust.


And when just living as yourself causes despair,

You lose the will to try and get air.

For your life is no longer a beautiful song,

And our only last wish is to be gone.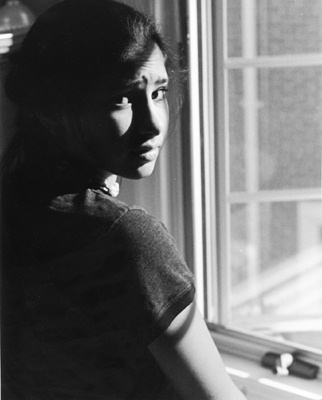 © Jennifer H., Bethesda, MD