Autumn
MAG
August 20, 2011
Autumn
The words I write.
I wish they were the worms
to the apple, your mind,
eating their way to the core.
The hammers
to your piano
striking particular chords,
Notes that clash like metal
D#/E
E/F

The words, I wish,
if I could wish for words,
would dig and dive through mealy fruit
and be found
as my mother peels the apple,
for grubby hands too small to use the silver knife,
hands with sausage fingers, stained rainbow by
worked-warm, chewed-on crayons
she will gasp
at the words I have written.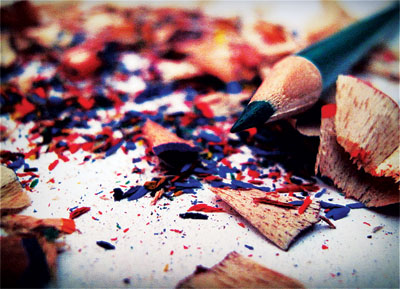 © Rosalee M., Lowell, MA