Stronger
August 21, 2011
There are soldiers fighting battles all over the world.
They fight for our safety.
At home we must fight our own battles
Because if we didn't life would have little meaning without a little bit of action.

World leaders make decisions that hopefully benefit the well-being of everyone.
We at home make decisions, too.

Everyone makes mistakes,
Because we are only human.

Everyone does stupid things,
Some things are more stupid than others,
But we always get through them,
Even if it doesn't seem like it.

Some people have very good solutions for things,
And others don't.
But no matter what someone does or chooses,
They still solved the problem
In their own special way.

For everything we do,
There are consequences.
Some more severe than others.

For every thought we think,
There are actions that follow.

Everyone goes through hard times,
And some are worse than we could ever imagine.

But everything we do
Every second
Every minute
Every hour
Every day of our lives
Effects the lives of everyone near us
Everyone miles away
Everyone across the world.
Everything we do effects the lives of everything after us.

Everything we do makes us stronger.
Even if it doesn't seem like it.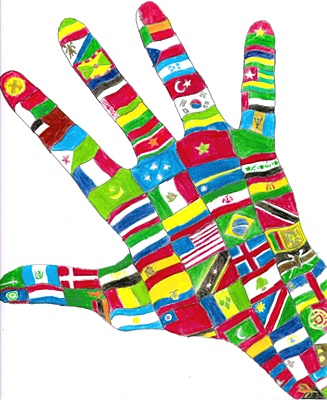 © Adeline N., Ridgefield, C