What If
August 23, 2011
What if I could yelp?
Then maybe I could have some help,
but what if no one hears?
What if no one is near?
What if I could see?
See that this is all a nightmare,
what if I could wake up right now?
But it's too real,
there is everything to feel,
the glass stab my shin,
the blood trickle down my skin.
Hear the cries echo,
I search my voice to call back,
but I can't.
The limited space around me gets smaller,
the weight on my body gets larger.
Blood – the last thing I can smell.
What I don't go to heaven, but hell.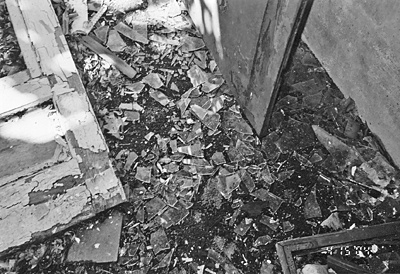 © Gary C., Pequannock, NJ