An Old, Crippled Cowboy
August 27, 2011
A hunched-over, old man walked in the door.

He wore weathered cowboy boots, blue jeans, and a flannel shirt.
His walking was heavily impaired by some ailment to the left leg.
He leaned hard on a cane.

Me and some other teens nearby started whispering about him, and then burst out laughing.

But since then, I've come to regret it.

You see, I learned his story...

That hunched-over old cowboy was a World War II veteran.
He'd been drafted as a young man, and sent overseas.
One day he was stuck in a foxhole with five of his fellow soldiers,
When a grenade was thrown in.
In the act of pushing his comrades out of the way,
He received a bad wound in the back of his leg from the blast.
But he saved the lives of those men.

That man

Was a hero.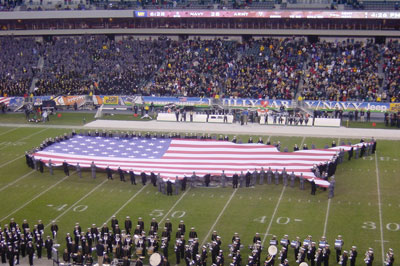 © Kristin B., Middletown, DE