The Greatest Mystery
August 28, 2011
Why am I here?
Why are you here?
Why was the universe created?

Do you ever ask questions like these?
I know I sure do,
I like to think and ask questions,
In hopes that someday,
I will get some answers,

The world is so big and complex,
That no one can completely comprehend,
Everything there is to know about life,
And our everyday existence in general,
What we think we know,
Might not be true,

Many people take like for granted,
Until someone close to them loses theirs,
Or some catastrophic disaster like 9/11 happens,
And it really makes me curious,
About why we were created,
And what each of us is supposed to do,

Is there a deeper meaning to life,
That no one has discovered yet,
And perhaps never will,
How do we know if,
We are even supposed to understand it or not,

It is so difficult trying to decode,
All the mysteries of life,
There are just too many questions,
And too many possibilities,
You could ask why and what if forever,
And yet never find,
The core purpose of our existence,

You may be thinking,
"Who cares why things happen,
Let' just be thankful we're alive,
And just live,"
But I ask those people,
With this mindset,
Don't you want life to have,
A deeper meaning,
Don't you want to have a purpose,
And a reason for being created,

If you are curious,
Like me,
Then you understand,
What I am trying to say,
In my opinion,
Everything happens for a reason,
Whether we know or understand it,
It is always there,
And my curiosity makes me,
Want to know and understand,
The reasons, even though if I knew,
I might be disappointed,

The way I see it,
Life is an adventure,
Life is a mystery,
And we are all meant to,
Explore, learn and discover,
All that we possibly can,
In order to understand life,
To the best of our ability,
And see things from,
Different perspectives,

I know that nothing will ever be,
Completely crystal clear,
But I think that life,
Is worth trying to figure out,
Don't you?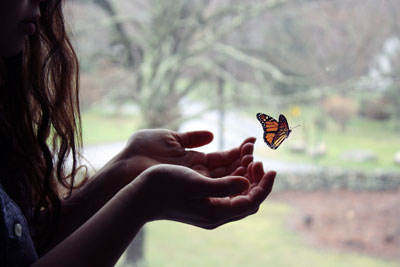 © Sandy H., Woodbridge, CT