You Don't Mean a Thing
August 23, 2011
Finish your goodbye for next time.
I leave at a quarter 'til dew drops
and you haven't tied your shoes.

Catch me if you can,
I'll kiss you on the way.
Corruptive smiles that crept into a hazy mind

Your heart was rolled in sugar,
mine melted in the sun.
Things are taking place,
I'm through with unshed tears.

It's time for something new, something like you.
I'll wear you around town,
until you become last season's dress.
Here comes the next line,
I'll see you when you no longer fit.

Lovely doormat,
welcome me home.
I felt no shame, you felt the pain.
"You never loved me!" but darling,
what did you expect?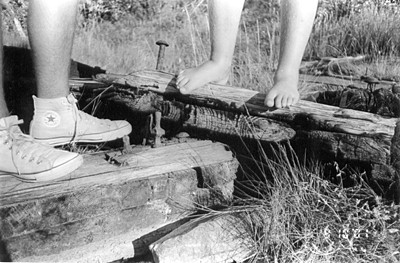 © Sarah R., Marblehead, MA